Experience Monastic Life at Redwoods: Oct. 1-4, 2020
Monastic Experience Weekend at Our Lady of the Redwoods Abbey
Thursday, October 1, – Sunday, October 4, 2020
We make this spiritual heritage available today and invite young women (ages 18-40) to join us for this unique opportunity to experience the richness of monastic life on a weekend of monastic prayer for those young Catholic women discerning a vocation to religious life.This is an opportunity to listen deeply to God's voice and experience the richness of monastic life: silence, the beauty of nature, private and communal prayer, and meditation. Sisters will be available to guide personal discernment.
The schedule includes participation in the monastic hours of prayer, Eucharist, and meditation with the sisters in the monastic choir. There will be conferences on prayer and monastic spirituality as well as time for hikes in our old growth redwood forests as weather and time permit. Meals will be taken with the sisters and lodging is in the Guest House. Some time for manual labor may also be included.
Fill out the Online Application.
Download the event schedule.
"We have what we seek, it is here all the time, and if we give it time, it will make itself known to us."               Thomas Merton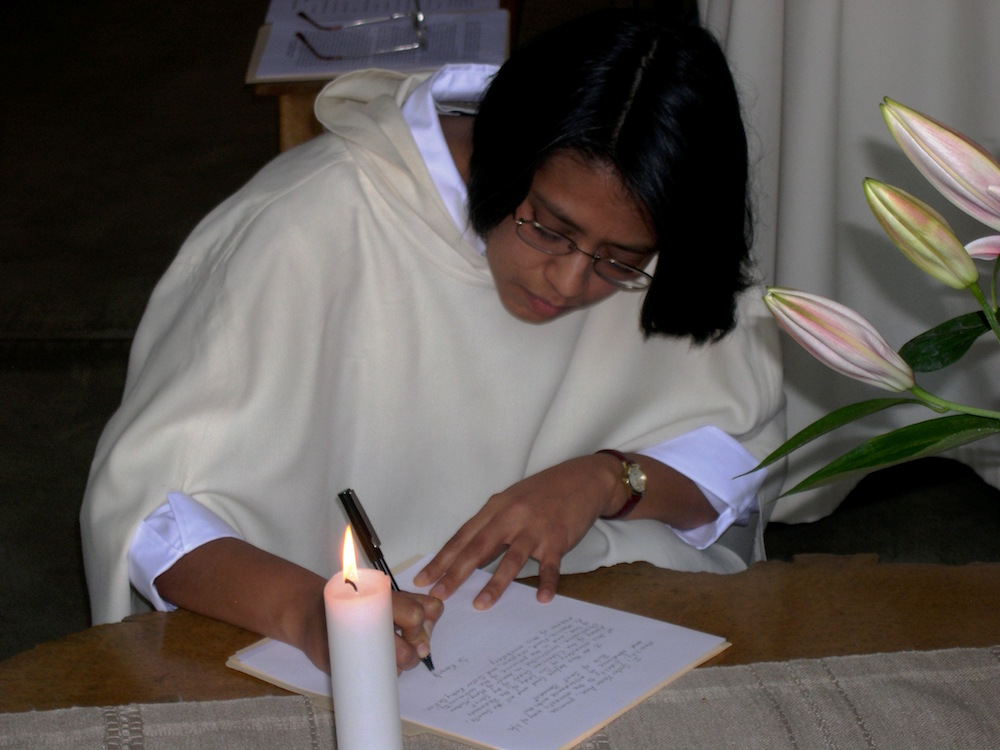 Monastic Internship Program:
June – August, 2020
Redwoods Monastery is introducing an Internship Program for young women who desire to a spend longer time (1-3 months) in a monastic setting. The Internship is planned for the summer months, June through August. Participants do not need to be Catholics, only genuine seekers who are looking for space to learn more about themselves, the natural world, and the Creator of all Beauty. This program may be especially beneficial for those who are at a crossroad, discerning their future path in life.
To apply: https://www.contemplativeretreat.org/apply
or contact Sr. Suzanne, OCSO,
at vocationdirector@redwoodsabbey.org.
Here is a link to the program on our website https://www.redwoodsabbey.org/monastic-internship
Sisters will be available to guide personal discernment.