Dom Augustine re-elected abbot for a six-year term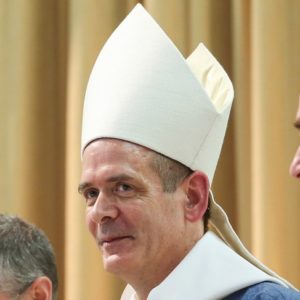 On Sunday, May 29, 2022, Abbot Augustine Myslinski, OCSO, was re-elected by his brothers in the community of Holy Spirit Abbey in Conyers, Georgia to serve as abbot for the next six years. Dom Augustine Myslinski had come to the end of his 6-year term, serving the community as its eighth abbot.
Abbot Augustine, 64, born in Chicago, entered Conyers monastery on the Solemnity of the Immaculate Conception, December 8, 1999. He professed his solemn vows as a monk of the Cistercian Order of the Strict Observance (OCSO) on December 8, 2005. He was ordained a priest on April 30, 2011. His re-election comes in the 78th anniversary year of the monastery, which was founded in 1944.