Sister Myra
Our Lady of the Mississippi
"I want to live simply and purposefully."
People sometimes ask me, "Did you always know you wanted to be a nun?" I have to answer "no," and I am glad for the experience of having carried other dreams, hopes, and plans for my life. In hindsight I suppose I can see how God was planting seeds much earlier than I was aware, but I did not really begin considering religious life until I was in college.
Through parish friends from home I had become acquainted with the Rule of St. Benedict and was captivated by stories of the desert fathers and mothers, those early monks and nuns who inhabited the deserts of Egypt and Syria in the 4th and 5th centuries. Their monastic ideals intrigued and attracted me. As graduation neared and my friends began to interview for graduate schools and top jobs, I began to wonder how I could give my whole self to God with as much dedication as the early desert dwellers had. I wanted to live simply and purposefully, focused on gospel values and not giving in to society's demands to produce, consume, and make money.
My search first took me to a Benedictine community which ran a retreat house. After about four years I realized that while sharing life in the Spirit with retreatants was very fruitful, I felt called to something more contemplative. A friend suggested I visit the Trappistine nuns at Our Lady of the Mississippi Abbey. After a few years of visiting and discerning, Iowa became my home.
Living with others who value the same expression of faith in a common life together has been important for fostering my desire to know and experience God's love more deeply. Community life offers encouragement and support on the path of discipleship, and provides many opportunities to serve my sisters with both my gifts and my weaknesses. By sharing work and household responsibilities we all have ample time for private prayer and meditation each day, in addition to our common prayer and daily Eucharist.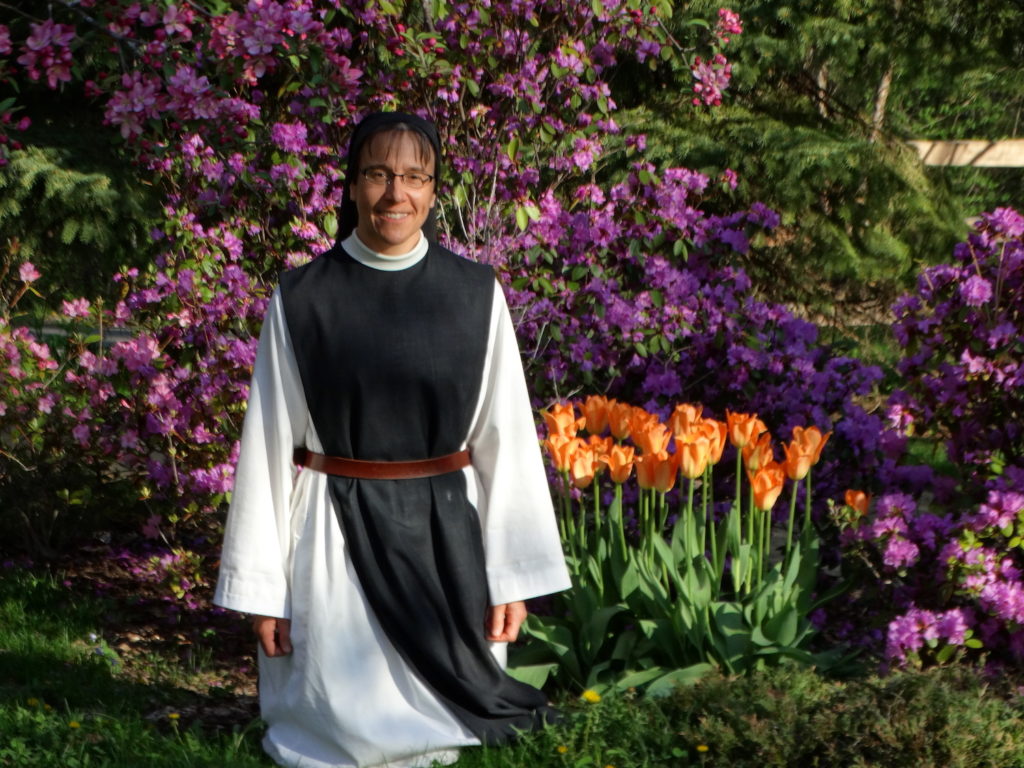 I especially appreciate the quiet hours before dawn for my Lectio, praying with and meditating on the scriptures. This encounter with God's written Word becomes a stance of prayer, so that whatever I'm doing I can be more and more open to encountering God's Word as it is revealed in all my daily activities. Whether I am gardening, cooking, practicing music, or just walking in the woods, I hope that I might learn, as St. Paul says, to "Rejoice always, pray without ceasing, give thanks in all circumstances" (1 Thes 5:16-18).