Mepkin Abbey Welcomes Young Men to Agricultural Internship and Monastic Residency Programs
Mepkin Abbey is very happy to welcome three young men who will be spending the better part of the year with us. Two of the men, Jordon Hoban and Walid Yaghy, are part of our new Agricultural Institute, and Luke McCusker will be a Monastic Resident. They all spent two weeks in quarantine before joining the monks in the monastery.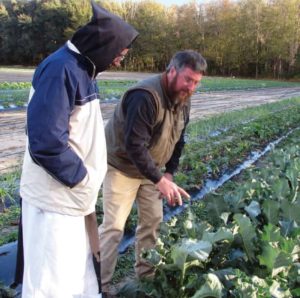 The Institute for Regenerative Agriculture is a rare opportunity to live for 10 months on a working farm at the monastery. It offers committed men and women 18 years old and over, of any or no faith tradition to contribute to the sustainable earth movement and develop an alterative to industrial farming. They will experience how small farms can once again become integral to the local communities they serve. The Institute is an integral part of the Abbey's mushroom farming. The second aspect of The Institute for Regenerative Agriculture will be forming an intentional community with monks who have been following a monastic way of life with an almost thousand-year history. Interns work side by side with monks and are expected to join the monks for a morning and evening prayer service, midday prayer and share a common meal. Through exposure to a life of prayer attuned to the world of creation and an intensive relationship with the community – gardening and farming can lead to a profound opportunity for spiritual and personal transformation in addition to becoming a sustainable farmer.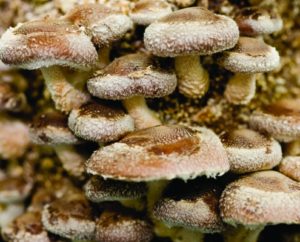 On Monday, Aug. 10, at Midday Prayer, Father Joe welcomed into the Agricultural Institute Jordon, who is from Charlotte, N.C., and Walid, who is from North Charleston, and prayed with them along with Jimmy and Joanna Livingston, who are running the program. We wish these two young men every blessing for the coming year.
We also ask God's blessing on Luke, who like his two friends, is 30 years old; he comes from Columbus, Ohio. Father Joe will be offering spiritual accompaniment to him throughout the year, and Father Columba will do the same with Jordon and Walid.